Arthur Gordon was born in Scotland and spent his childhood in Glasgow and Edinburgh. During the school summer holiday he visited many of the Scottish islands such as Arran and Mull. Arthur has spent much of his working life in Devon and he is very much a Westcountry character. He is a graduate in economics from the University of Exeter. He also completed a post graduate course in farm management at Seale-Hayne College. For many years Arthur worked as a civil servant. He now lives by the coast in beautiful South Devon. Arthur has a family background steeped in literature and the arts. His father is a retired senior journalist and his two brothers and sister are also journalists. He enjoys literature and the creative art of writing. His poetry has broad appeal and covers a diversity of subjects. Arthur writes about his reminiscences of family life as a child in Scotland. Much of his recent work is inspired by his travels and extensive knowledge of the West Country. In particular he writes about the coast and seaside, the abundant marine life and local wildlife. Arthur has a special descriptive and poetic style. The intention is to create a realistic perspective, rather like a good oil painting. In terms of interests, Arthur very much has an interest in the economic well-being and promotion of the West Country as well as the preservation of its unique countryside, marine environment and heritage. Arthur's hobbies include classical music and swimming.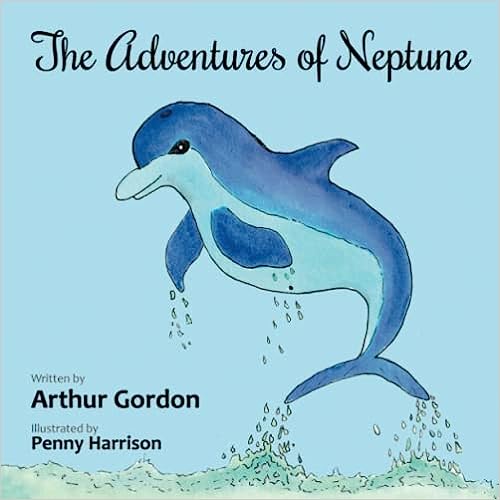 The Adventures of Neptune
The Adventures of Neptune tells the story of Neptune, a mighty dolphin, who lives in the sea on the English Riviera on the south coast of Devon. The story tells of his adventures with his friends, Dolly and Devon, a dolphin mother and her calf, and the charismatic pirate Captain James Sylvester Pendragon of Penzance. The tale also has a special guest: Miranda, the Princess of the Sea, who is a beautiful mermaid. In this adventure, Neptune has a brief encounter with another dolphin and the two seem to get on well. Could this be the beginnings of romance for our hero?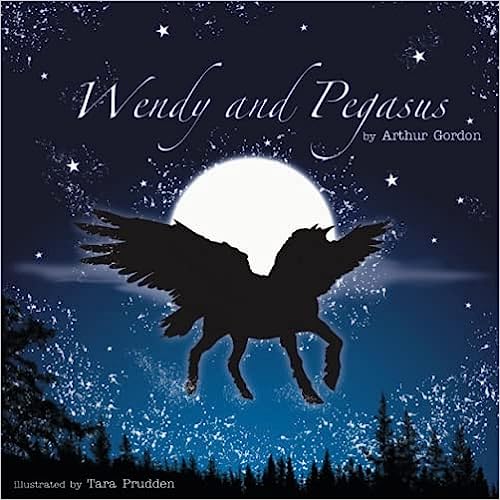 This is the enchanting story of a little girl called Wendy who lives on a farm on Dartmoor in Devon. On a winter's day she meets Pegasus, a mythical white horse with wings. Soon they become friends and the story unfolds of their adventures together. Wendy and Pegasus and the other characters in the book are fictitious. However, the locations described are real places in Devon. Widecombe in the Moor is a small village on Dartmoor and Fairy Cove is a beautiful cove near Paignton in Devon.